The Star Global School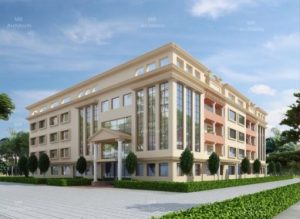 Stepping into the field of education over 30 years ago, the Modi Group continues to successfully run high quality schools, colleges and management institutes under various trusts in cities across India. The Star Global School is under the ownership and management of Gujarmal Modi Charitable Trust, one of many trusts under Modi Group, since August 31st 2020.
Instilled with a vision to provide high quality and wholesome education, the school is spread across a vast property of over 6 acres on Sonipat Road, Rohtak. Equipped with state-of-the-art classrooms, including smart classes, multiple labs and activity rooms, we provide our students with the best infrastructure to foster growth and learning. In addition to academic facilities, the school boasts a range of high-quality sports facilities that include synthetic tennis courts, basketball, volleyball and badminton courts and a cricket pitch. Vested in technology and pedagogy to ensure holistic development of the students we stand to make this institution one of the finest in the country.
Additionally, the Star Global School implements the internationally acclaimed Canadian Education system, Maple Bear from Nursery to Grade V. Maple Bear has a global presence with 500+ schools running in 25 countries, and 130 schools in India, we bring in tested and proven teaching methodologies and curriculums that are written and constantly updated by Canadian Education Experts. This system of education is based on experiential earning with a keen focus on English speaking and Bilingual education. Maple Bear is completely aligned with the CBSE syllabus and strives to provide improved teaching methodologies to their schools.